B&O Design Philosophy
Simple design with a touch of magic
From the beginning Bang & Olufsen hase not just predicted, but also shaped home design trends.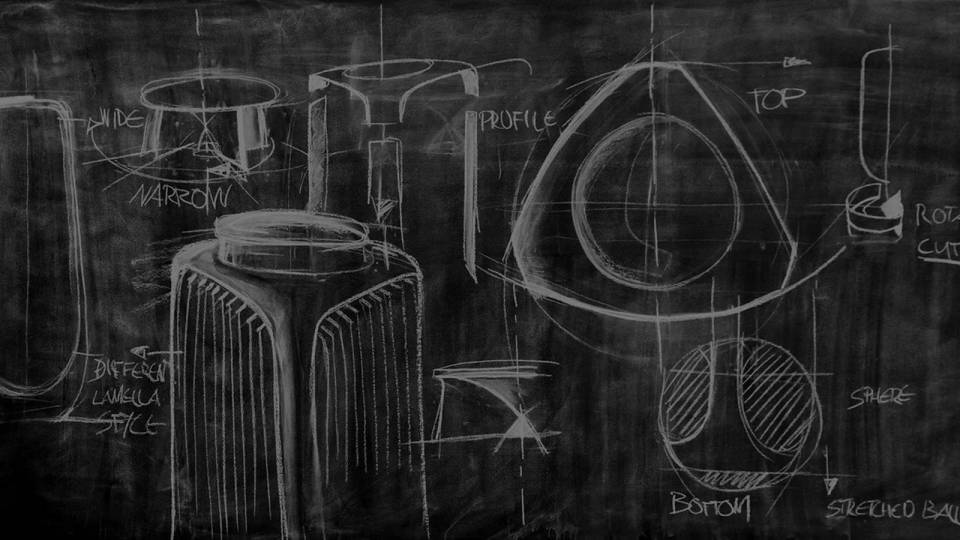 It all started when Peter Bang & Svend Olufsen sold their first Eliminator in 1925. Their idea of using the mains to provide a more convenient power source for a radio was revolutionary. Since then, whenever the company has introduced a new product it has caused a similar stir. The philosophy that inspires them is however, the same: creating audio concepts that combine brilliantly authentic sound quality, simple yet surprising design and a touch of magic. So that living with it becomes a special pleasure.
Bang & Olufsen Design
To Bang & Olufsen, design is a language - a medium through which is communicated the company's values and vision about technology and concepts. Design is nothing in itself unless it is used to unite form and function in an auto visual entity. Therefore Bang & Olufsen products are not only aesthetically pleasing but are also functional and easy to use. This has always been the case with the company, ever since its founding it has produced ranges of products that were striking to look at, easy to use and which were manufactured to the highest standards.
It was clear to the company's management team that design without a basic idea - a concept - would become both superficial and transient, design in itself can't be a goal, only a means. In parallel with the design, B&O, therefore, developed a new marketing and communication strategy - a "lifestyle" oriented strategy aimed at a smaller, but more international target group. Perhaps this strategy was best encapsulated in the advertising slogan appeared in 1968: "Bang &Olufsen is for those who consider taste and quality before price."
While it may not be the most poetic slogan, it perfectly captures what B&O is about as a company. Today, Bang and Olufsen's marketing strategy continues to appeal to customers in the AV market who are looking for superior quality, innovative technology and unique aesthetic appeal.
In 1971 the seven Corporate Identity Components (CIC) originated from the company's re-examination of itself and attempted to address questions relating to the company's identity and self-perception.
Authenticity
Autovisuality
Credibility
Domesticity
Essentiality
Inventiveness
Selectivity
While other companies have focused on exotic components and new technologies when developing their products, B&O has always taken a more arrogant approach to design. The company is building its portfolio for the market for consumer devices built in good taste. Even in the face of growing competition from Apple, Beats and Sony, Bang & Olufsen refused to compromise on the value of luxury.
For decades, Bang & Olufsen iconic products are featured in the permanent design collections of museums around the world. The fabulous nature of Bang & Olufsen design was also immortalized by the opening of the Struer Museum in 2008, which features an incredible collection of over 3,000 products created by B&O.
Now Bang & Olufsen continues to be one of the major players in the electronics market. Nearly a century since they were founded, everything the company produces is still focused on this simple principle of combining beautiful design with state-of-the-art technology.
Bang & Olufsen Logo
When it comes to Bang & Olufsen branding, one thing has always been clear: the company lives for design, innovation and functionality. When building their brand, the company knew they needed to demonstrate their unique values and purpose in everything they did, which is why every aspect of the B&O identity remains so iconic today.
The design of the Bang & Olufsen logo is timeless, the sans-serif font gives this almost century-old brand a modern look, while the gray color evokes luxury, sophistication and innovation. One particularly effective design element is letter placement. The "B" appears almost upside down, indicating that this company has turned the audio world around, while the overall "neat" composition of the logo demonstrates the brand's commitment to a home-based aesthetic.
There is great power in the Bang & Olufsen brand logo, so you might be surprised to know that the original design was designed by a 16-year-old in the 1930s. An artist's apprentice named Henning Dahl Mikkelsen charged 5 crowns for a painting, which Sven ended up paying double because he was very pleased with the result.
Bang & Olufsen Designers
Since Peter and Svend joined forces in 1925, B&O hase continued to value a strong spirit of collaboration and mutual respect born of shared vision and passion. B&O works with the best talents in the world in order to create iconic designs for the future.
For nearly a century, Bang & Olufsen has been setting standards in the application of technology through innovative design - beginning in 1925 with Peter Bang and Svend Olufsen's invention of the world's first radio with a mains plug, to today's integrated audio and television entertainment systems.
The company seeks to unite form and function through design by developing products that combine sophisticated technology with ingenuity and aesthetic appeal. Meticulous attention is paid to looks, sound clarity, vision delivery and technological proficiency for intuitive ease of operation. The unique Beolink system enables seamless, integrated access to B&O products - in the home, workplace, hotel or studio. In essence, the design of any B&O product makes choice and operation rewarding for the senses.
Appreciated as art forms, B&O's "original classics" have received many design awards and appear in design collections of museums around the world, including the permanent design collection of New York's Museum of Modern Art (MoMA). This recognition symbolises the company's ability to integrate both design and technology, together with their commitment to innovation and the delivery of excellence in the entertainment experience. However, before any product reaches the market, a designer has to come up with the way a product has to look, to feel and to perform.
Designing the future. Collaborating with Jacob Jensen, B&O defined the spirit of an era, affirming our reputation as a world leader in sound and design.
Expressive minimalism. David Lewis expanded and developed the brand's vision with a series of 20th century classics.

Never the same. Øyvind Alexander Slaatto was inspired by the nature of sound and Bang & Olufsen to revolutionise speaker design.
Finding new paths. Cecilie Manz worked with us to reshape our products and the very way we listen today.
Checkout all designers and design houses of Bang & Olufsen products over the years.
Danish Design
The concept of Danish Design was based on the post-war era's more international taste, in which the social and the "modern" might well be retained, but where tradition still played a part. In 1949 Sigvard Bernadotte and Acton Bjørn established the first drawing office for industrial design; one of those working there was Jacob Jensen, whose minimalist radio designs for Bang & Olufsen combined Danish and international idiom. The use of specialist craftsmen and architects in the applied arts was fruitful and made local furniture very popular. The porcelain factories distinguished themselves, with new, simple products alongside the traditional ones. Subsequently, in 1985 was formed the Royal Copenhagen Group on the basis of a merger of the major Danish manufacturers of applied arts.
Bang & Olufsen Materials
The deliberate choice of material, and the final surface treatment of the product's finish, are true characteristics of Bang & Olufsen and have become core competences.
The machining, polishing and anodising of aluminium have been a strategic competence within the company for many years; it has invested heavily in research and facilities for the optimum use of this material for decorative purposes. It constructed its own anodising plant in Struer in 1992, and it remains among the most advanced in the world, not least when it comes to protecting the environment.
Beyond the parts directly used within Bang & Olufsen audio products, it can supply other trim parts as needed, enabling a coherent appearance to a very high standard of fit and finish.
Bang & Olufsen Sound
With focus on advanced and compact active loudspeaker designs Bang & Olufsen has become one of the largest loudspeaker manufacturers in the world. Its goal is, and always has been, to create products that can reproduce original sound material as authentically as possible. Being faithful to the 'Natural Sound' is the reference that guides the company in everything it does. In carrying out its work, it has created an acknowledged research and development department, whose skills will be used in the developing automotive industry sector.
Within the company are research, development and test facilities unequalled among other manufacturers. For the automotive industry especially the thorough knowledge of how to produce good bass performance in a small cabinets is of key importance.
A Bang & Olufsen system uses enclosed cabinets for all driver units, giving full control over the acoustic parameters and ensuring that the vehicle does not disturb the surroundings, even if the car audio system is playing very loud. Furthermore, the company possesses an interesting number of developing technologies which will set new standards for the spatial sound properties of its products.
Learn more about Bang & Olufsen technologies.
Integrated Solutions
Bang & Olufsen integration began in gusto in 1944 with the introduction of the Grand Prix 44RG. It combined a radio and a gramophone and had room for records. Although it may seem rather old fashioned now, it was designed to match the trends of interior design at the time. With the 'technical interface' hidden behind the roll-up front, it is in fact visually similar to a writing bureau.
The integration concept continued in 1956 with the Beocord Unitape 511 and 512 being reel-to-reel tape recorders with a record deck built into them.
In 1965 came true combination of craftsmanship and advanced technology: the Beovision 2000. Besides holding a monochrome television set, it also contained a gramophone. The optional tape recorder was available in two versions - Mono and Stereo.
Beocenter AV5 set the scene in 1997 representing the latest stage in the evolution of integrated Bang & Olufsen concepts. Although modern audio and video sources were integrated in Beocenter AV5 in an unprecedented way, the decisive issue which completed the concept was fully integrated in outstanding quality.
Subsequently, with the evolution of digital technologies, integrated products have acquired a completely different image and Bang & Olufsen began to establish an absolutely original direction for the development of this concept.